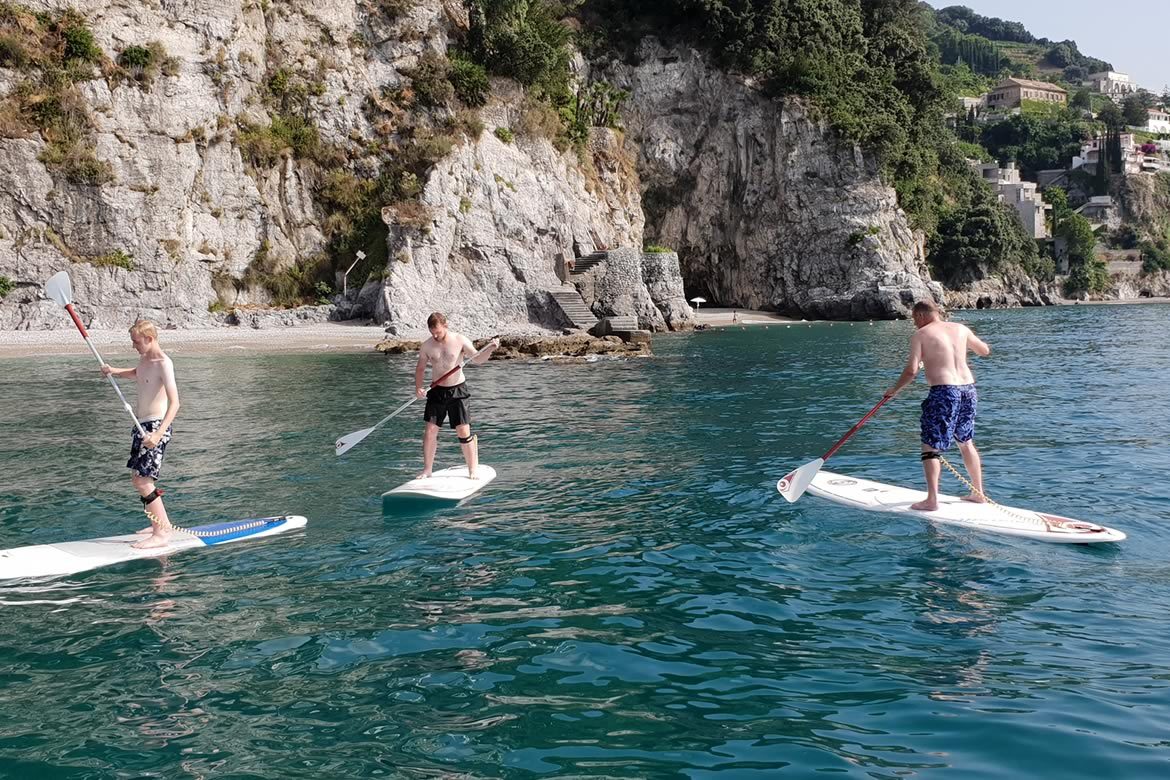 We arrange
Stand Up Paddle Board Tour
, departing every morning at
09.00 am
with flat sea and no wind. Everyone can join this excursion, even because our boards are really easy for paddling and suitable for people at the first experience.
Our certified instructors will show you the best spots of the Amalfi Coast from Cetara town to the Pandora Grotto (concerning the tour duration). You will be always escorted by our boats for a safety and relaxing tour. Also available an extra stop for snorkeling. We provide all gear.
Group and private tours available every day. Advanced Booking is required.
Giusy the manager of www.travelpositano.com and our staff member, can help you to arrange you beautiful experience. She will provide all info and prices concerning the different activities.
For further information you can call or whatsapp on +39 338 9630407 and visit www.travelpositano.com
Assicurazione e tessera socio con scadenza limitata al noleggio € 10,00. Tutte le persone che usufruiscono dei servizi ACK (anche di 1 solo giorno) devono aver compilato il modulo di richiesta socio. Iscriviti all'associazione con la DAILY MEMBERSHIP CARD!